Blog Archives
See on Scoop.it – Designing design thinking driven operations

Faced with turbulence in the global marketplace, CMOs must restructure their marketing organizations to deliver seamless, relevant customer experiences.
See on www.accenture.com
Photocredit: y kktp_
Related articles
See on Scoop.it – Designing design thinking driven operations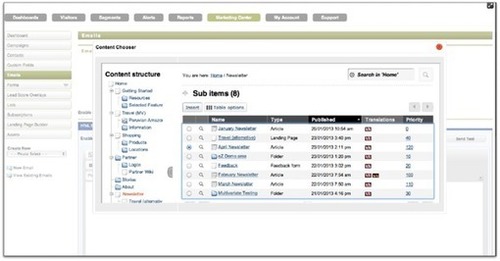 Long gone are the days when marketing operated in a silo from the rest of the business.
See on www.cmswire.com
Photocredit:  the half-blood prince)
Related articles
The 2013 International CES topped 150,000 attendees, covered 1.92 million square feet of exhibit space, unveiled 20,000 new products and showcased hundreds of speakers discussing the state of the technology industry in just four days.
But with all the hype, commotion and can-not-miss content flowing throughout the 4 day event, we wanted to find the answers to the one thing on the top of all of our minds, "What does all of this mean for my brand?"
Ogilvy & Mather broke down the 2013 International CES into bite size chunks of the most important brand takeaways and trends that you'll find compiled within "What We Learned at CES & What Every Brand Should Know". Enjoy.
Co-authored by: Brandon Berger, Worldwide Chief Digital Officer and Matt Doherty, Associate Director, Global Digital Creative & Strategy
See more  http://www.slideshare.net/OgilvyWW
My point of view: wondering whether it is what every brand should know or knows
Related articles