Blog Archives
See on Scoop.it – Designing design thinking driven operations


Salon
Review: The dark side of technology's disruption – USA Today
USA TODAY
Lanier explains that in the pre-digital era, when new "disruptive" technology destroyed jobs, new ones eventually took their place.
See on www.usatoday.com
Photocredit: Chaval Brasil
Related articles
See on Scoop.it – Designing design thinking driven operations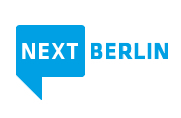 Is the internet reducing us to tribes of attention-seeking, short attention span children? No. But the decisions we make on how we use the internet might be… (Is the internet infantalising us – or is that just an excuse for poor choices?
See on nextberlin.eu
Related articles
Form, storm, perform, mourn is it often in projects. And productive friction keeps organizations, professionals and persons sharp. So true, as one experiences every dat
Found at Clay Shirky Says Good Collaboration is Structured Fighting.
Companies and projects focusing on large-scale collaboration might want to start thinking about collaboration in a new way. Clay Shirky, author of  Here Comes Everybody closed out the second day ofLinuxCon North America 2011 with a contrarian look at collaboration. While many treat collaboration as a "love fest" or harmonious interaction, Shirky put forward the idea that productive methods of fighting are the most successful, particularly in open source.
Read all at  Clay Shirky Says Good Collaboration is Structured Fighting.
Related articles